CS&L Internship Experience
We offer a unique hands-on internship experience that better prepares candidates as they choose a path in either public accounting or private industry. At CS&L CPAs, our paid internship program provides multiple opportunities to apply the classroom lessons in a practical setting.
We help our interns to jump right in and tackle real world projects. We will treat you as a member of our team and give you worthwhile and significant tasks that will help develop the skills you will need as you advance your accounting career. These resume-building experiences will provide a level of ownership and experience that will transcend the internship period. At future job interviews, you will stand out from the competition having already been responsible for an assortment of meaningful projects during your internship with CS&L CPAs. Our interns work on rewarding assignments in diverse industries at various levels of complexity utilizing the latest software technology.
We are proud of the internship program we have built at CS&L CPAs and are pleased to find our interns appreciate working for a prestigious and reputable firm that still manages to maintain a close-knit feeling; a welcome alternative to "The Big Four." We often refer back to our intern pool when we begin recruiting candidates for open positions.
Benefits
Automatic enrollment in "Mentoring for Success" firm mentor program
Competitive pay and overtime compensation
Flexible work hours and a great team envirorment
Qualifications
Sophomore, Junior and Senior students may apply for our part-time Tax Administrative Internship experience.
Senior level accounting student, or graduate student with a 3.0 GPA or better are eligible to apply for our Tax and Audit Internships
Internship Comments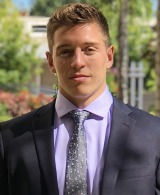 Having the opportunity to intern with CS&L CPAs was a great experience all around. I was immediately welcomed by all of my colleagues and they all were happy I was joining their team. They told me I could rely on them for anything I needed help with. This internship allows you to take the knowledge you've acquired in the classroom and apply it to real world experiences. Not only will this help you better understand classroom material, but the knowledge I've taken away from these past three months at CS&L are beyond what you would find in a classroom. I met one of the Tax Seniors at The University of Tampa's "Meet the Firms" event, and from there I was offered an interview, and ended up being offered the chance to be the intern. I couldn't have asked for a better experience for my first internship and highly recommend this company for anyone looking to further their knowledge, expand their connections, and experience a great business environment.
What is it like to move to a different state for an internship and school?
I am originally from Connecticut and attended the University in Massachusetts before transitioning to the University of Tampa. Being new to the school and the city, I couldn't have asked for a better work culture and colleagues to make me feel welcomed and introduce me to the world of tax.
– Trevor,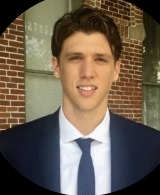 Being a client-services intern at CS&L CPAs was an amazing experience! I was able to learn what it was like to work for a public accounting firm during busy season. I was able to be a part of the entire process from the time clients drop off their financial documents until the return is filed. The entire on-boarding process was stress-free. I was always kept in the loop and if I ever had questions they were answered immediately. The staff is extremely welcoming, always willing to help and most of all they kept a positive attitude, even when deadlines were approaching!
How did you know CS&L CPA was a company you wanted to work for?
Being able to come to work every day knowing you will learn something new. Also being around people who are happy to be there makes it such an enjoyable workplace.
On top of all that being right by the water never hurts!
– Andrew,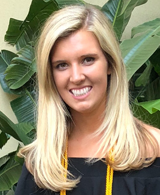 Working as a tax intern at CS&L taught me a lot about what the working world is like outside of the classroom setting. I think it was very beneficial to get to experience the busiest season of the year and gain a better understanding of what goes on during tax season. Everyone was very easy to work with at CS&L and always willing to help whenever I had any questions. Although CS&L has three different office locations it was nice that they all worked together as a team and that you get to interact with everyone throughout the firm. I also enjoyed the weekly bod squad workout classes they hosted, it was a fun way to hang out with the other co-workers outside the office and get a good workout in.
– Brook,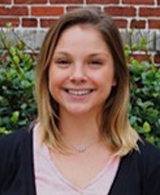 My time here at CS&L CPAs was an amazing experience and opportunity. I felt like my position had a purpose and that I was leaving a lasting impact on the company. I had the opportunity to work closely with the marketing and HR directors on multiple projects. My relationship with the directors evolved into a mentorship. Their constant feedback was very helpful and allowed me to grow as a professional. Lastly, balancing an internship and my school schedule could have been overwhelming. But CS&L CPAs did an amazing job being flexible and working to make this the best experience for me.
What is it like to move to a different state for an internship and school?
Tampa has offered me some of the best years and opportunities. Moving to Florida to go attended college was a dream of mine since I was child. At first moving can be overwhelming, however once you are adjusted you will eventually make Florida your new home. Having an extremely supportive family back home has been the key to my accomplishments here in Tampa.
– Erin,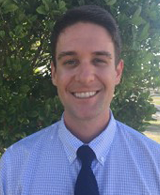 CS&L's internship program provided me with a rewarding experience that has helped mold me into the young professional that I am today. In the early phases of my internship, I began to understand that fostering growth and professional development is paramount within CS&L's culture. Interns are immediately placed into excellent hands-on training seminars that prepare them for the work that will be assigned, and the "Mentor for Success" program provides a consistent outlet for getting any questions answered that you may have. I also felt that CS&L does a great job in keeping the work/life balance in check by participating in activities such as weekly workouts, firm lunches, happy hours, and community volunteer events.
Why did you stay at CS&L CPAs?
After the completion of my internship, I decided to stay with CS&L due to three primary reasons. The first reason why I decided to stay with CS&L is that I enjoy working with the team. The job can be very demanding at times, so it is nice to work alongside people who are like-minded and have similar hobbies as I do. I also greatly enjoyed the challenge that working at CS&L provided. On the audit side, interns and staff are fully involved in the audit process from top to bottom so there are several opportunities for learning and advancing. While being critically involved at all phases of the audit which makes for a steep learning curve, it also provides tremendous rewards in terms of the knowledge and experience. Lastly, I opted to stay with CS&L because I am a local, and really enjoy the outdoor activities available in the Sarasota/Bradenton area.
– Zack,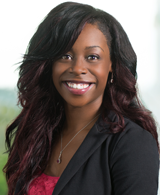 What really makes CS&L stand out is their firm culture. The firm culture is about fostering teamwork and growth for every staff member. That was more than evident during my internship. As an intern, almost every task I was given was a foreign concept to me. There were days where I would have pages of questions and I could go to ANYONE for help. If someone was available, they instantly tried to help. If they didn't know the answer, they helped get me to the person who did. I never felt like I was all alone, trying to do all this work or figure out all these processes by myself. I felt supported and was never afraid to ask for help, or to try something and get it wrong. I felt extremely appreciated during my internship. The partners thanked us regularly for our hard-work. The firm provided outlets to help everyone get through busy season. We had lunches provided, fun socials, weekly workouts, and other events happening during our workday to help us break away from the daily grind. My experience interning for CS&L was better than anything I could have imagined. I went from wondering if I could get what I needed from public accounting to knowing I just needed the right firm.
– Pamela,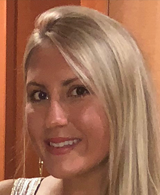 My experience as an intern at CS&L has been amazing. Starting a new job is always nerve wracking, yet the CS&L team is extremely welcoming and knows how to make someone feel right at home. As an intern, the workload can be overwhelming at first, but the firm provided outlets to get through the busy season. The firm values quality work but also believes it is important to take time to decompress from the busy workday.The culture of the firm and the support from the team made me realize that CS&L was the right fit for me.
What is it like to move to a different state for an internship and school?
Moving to a different state for an internship and school is extremely overwhelming but also exciting.It opens the door to countless new experiences and opportunities.Leaving family and the place you call home can be difficult, but the support and encouragement from loved ones makes it worthwhile.Over the past four years, I have met so many amazing people that I would now consider my family and I can happily call Florida my new home.
– Shana, I came to CS&L with very little to no tax return prep experience, curious about the tax field, and interested in learning. CS&L has done an awesome job of helping me gain awesome experience and knowledge to many unknown questions I had. The exceptional team here has helped me gain an understanding of what exactly the tax preparation process takes, how to efficiently perform such for a diverse base of clients with multiple needs, and how to apply my current knowledge. This has been the full experience of what I was looking for in my first tax season and really helped me begin my journey toward being a better accountant. I recommend this experience to anyone looking into the field as you will truly learn what accountants do every day at CS&L CPAs. Thank you Aubrey and Bob for having me!
– Nick Lewis,
Tax Intern